per s.f./Modified Gross
$ 1.75
Property ID: 1403
Post Updated: 2023-07-12 13:26:20
Area: 7450 sq ft
Type: Office
Zoning: C-2 SPD
Lot Description: 2 Story Gated Office Building in Downtown Sacramento
PDF: Download Flyer
Description
1314 H Street, Sacramento CA 95814
Available:
Suite 101:  +/-2,300 sf
Suite 200:  +/- 2,200 sf
Suite 201:  +/- 650 sf (Asking $2.00 per sf)
Suites 200 & 201 Combined:  +/- 2,850 sf
Suite 202:  LEASED
Suite 203:  +/- 1,100 sf
Suites 202 & 203 Combined: +/-2,200 sf
The Vollman Company is pleased to present 1314 H Street. The property gives a future tenant the unique opportunity to lease a meticulously maintained suite in a professional building, located in one of Sacramento's most sought after and easy to access areas.
Located in the heart of Downtown; Lobbyist, Non-Profits, Legal Firms, and other businesses can take full advantage of the property's superb location. The Capitol, County Courthouse, and City Hall are all within a 5 block radius of 1314 H Street.
View on map / Neighborhood
Features
Features:
Excellent Location
Key FOB Entry to Gate & Building
Onsite Parking
Opportunity Zone
Outdoor Patio Area
REcently Renovated
Two Stories
Well Maintained
Agent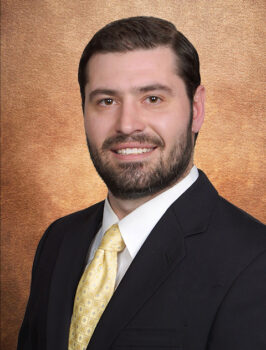 Ian Forner
(916) 996.4809
iforner@thevollmancompany.com
https://thevollmancompany.com/
Company: The Vollman Company
With a strong real estate background since exiting college, Ian was a loan processor and loan officer for a Sacramento-based Commercial Lender for five years before joining residential lending with Provident Funding in 2017. Ian spent a little over three years at Provident, and completed 1,044 residential purchases and refinance transactions during his time there. Ian Forner is the son of two small business owners in Sacramento, CA that shaped his life with a simple idea: be a man for others. Ian attended California State University Fullerton, where he played and coached rugby throughout his college career. In Ian's free time, he enjoys hiking the banks of the Sacramento River with his wife and dogs (Sir Duke and Duchess Ellie May.) Ian is also a volunteer for the Sacramento Rugby Foundation, where he helps and promotes youth rugby throughout the greater Sacramento Area. Ian sees his volunteer work as his opportunity to give back to a community and a sport that gave him so much. Notable clients include Fischer Tile & Marble, Inc., Hazen Landscape, Winkler Thurlow & Forner CPA's, and Suisun Roofing & Supply.