per SF + NNN
$ 1.80
Property ID: 1137
Post Updated: 2023-03-16 09:46:21
Area: 2575 sq ft
Lot size: 1.2 acres
Type: Retail
APN: 013-280-016
Lot Description: Space available in a 15,122 SF Retail Building
PDF: Download Flyer
Description
1701 Santa Clara Drive
Roseville, CA 95661
RETAIL SPACE AVAILABLE FOR LEASE
SUITE 150 ± 1,770 SF – $1.60/SF + NNN
SUITE 160 ± 805 SF – $2.35/SF + NNN
COMBINED ± 2,575 SF – $1.80/SF + NNN
Located in Douglas Plaza, one of Roseville's most prominent shopping centers, and positioned along Douglas Boulevard, Roseville's main retail corridor. Douglas Blvd is the main traffic thoroughfare from Interstate 80 to Roseville and Granite Bay, providing excellent exposure for any business.
Douglas Plaza is strategically located to attract customers from the surrounding communities of East Roseville and Granite Bay, which have some of the highest household incomes of any submarket in the greater Sacramento area.
Douglas Plaza offers a variety of dining options and professional amenities for your day to day business needs.
Retail locations benefit tremendously from the high traffic volume of Douglas Blvd.
The property has Convenient Access to Interstate 80 and Major Transportation Arteries linking commercial, industrial, office, and surrounding residential neighborhoods.
Excellent Building and Monument Signage.
Ample Parking.
View on map / Neighborhood
Features
Features:
Ample Parking
Close Proximity to Interstate 80
Heavy Traffic Corridor
Large daytime employment and population base
National Co-Tenancy
Strong Household Incomes
Agent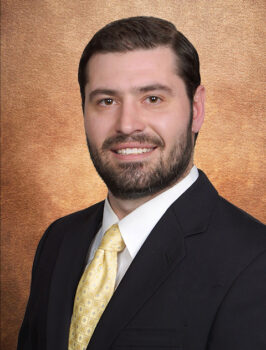 Ian Forner
(916) 996.4809
iforner@thevollmancompany.com
https://thevollmancompany.com/
Company: The Vollman Company
With a strong real estate background since exiting college, Ian was a loan processor and loan officer for a Sacramento-based Commercial Lender for five years before joining residential lending with Provident Funding in 2017. Ian spent a little over three years at Provident, and completed 1,044 residential purchases and refinance transactions during his time there. Ian Forner is the son of two small business owners in Sacramento, CA that shaped his life with a simple idea: be a man for others. Ian attended California State University Fullerton, where he played and coached rugby throughout his college career. In Ian's free time, he enjoys hiking the banks of the Sacramento River with his wife and dogs (Sir Duke and Duchess Ellie May.) Ian is also a volunteer for the Sacramento Rugby Foundation, where he helps and promotes youth rugby throughout the greater Sacramento Area. Ian sees his volunteer work as his opportunity to give back to a community and a sport that gave him so much. Notable clients include Fischer Tile & Marble, Inc., Hazen Landscape, Winkler Thurlow & Forner CPA's, and Suisun Roofing & Supply.