per SF + NNN
$ 1.30
Property ID: 1182
Post Updated: 2021-12-20 14:11:12
Area: 6944 sq ft
Lot size: 1.46 acres
Zoning: Commercial LC
APN: 279-0253-028, 279-0253-029
Lot Description: 2 Parcels, 3 Office/Retail Buildings on 1.46 acre lot with parking
PDF: Download Flyer
Description
3423 Arden Way +/- 2,972 SF, $1.30/ SF + NNN
3425 Arden Way +/- 3,972 SF, $1.30/ SF + NNN
Located at the corner of Watt Avenue and Arden Way, this Three Building Commercial Complex lands directly in the path of one Sacramento's busiest intersections. Drawing from the nearby affluent neighborhoods of The Arden Arcade Area and offering Arden Way Signage, where daily traffic counts for the intersection average upwards of 46,000 cars per day, this location creates desirable exposure for all commercial needs.
View on map / Neighborhood
Agent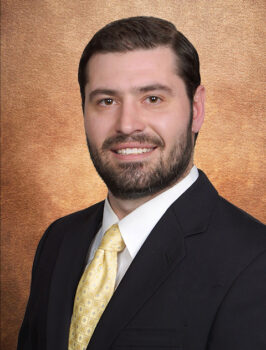 Ian Forner
(916) 996.4809
iforner@thevollmancompany.com
https://thevollmancompany.com/
Company: The Vollman Company
With a strong real estate background since exiting college, Ian was a loan processor and loan officer for a Sacramento-based Commercial Lender for five years before joining residential lending with Provident Funding in 2017. Ian spent a little over three years at Provident, and completed 1,044 residential purchases and refinance transactions during his time there. Ian Forner is the son of two small business owners in Sacramento, CA that shaped his life with a simple idea: be a man for others. Ian attended California State University Fullerton, where he played and coached rugby throughout his college career. In Ian's free time, he enjoys hiking the banks of the Sacramento River with his wife and dogs (Sir Duke and Duchess Ellie May.) Ian is also a volunteer for the Sacramento Rugby Foundation, where he helps and promotes youth rugby throughout the greater Sacramento Area. Ian sees his volunteer work as his opportunity to give back to a community and a sport that gave him so much. Notable clients include Fischer Tile & Marble, Inc., Hazen Landscape, Winkler Thurlow & Forner CPA's, and Suisun Roofing & Supply.